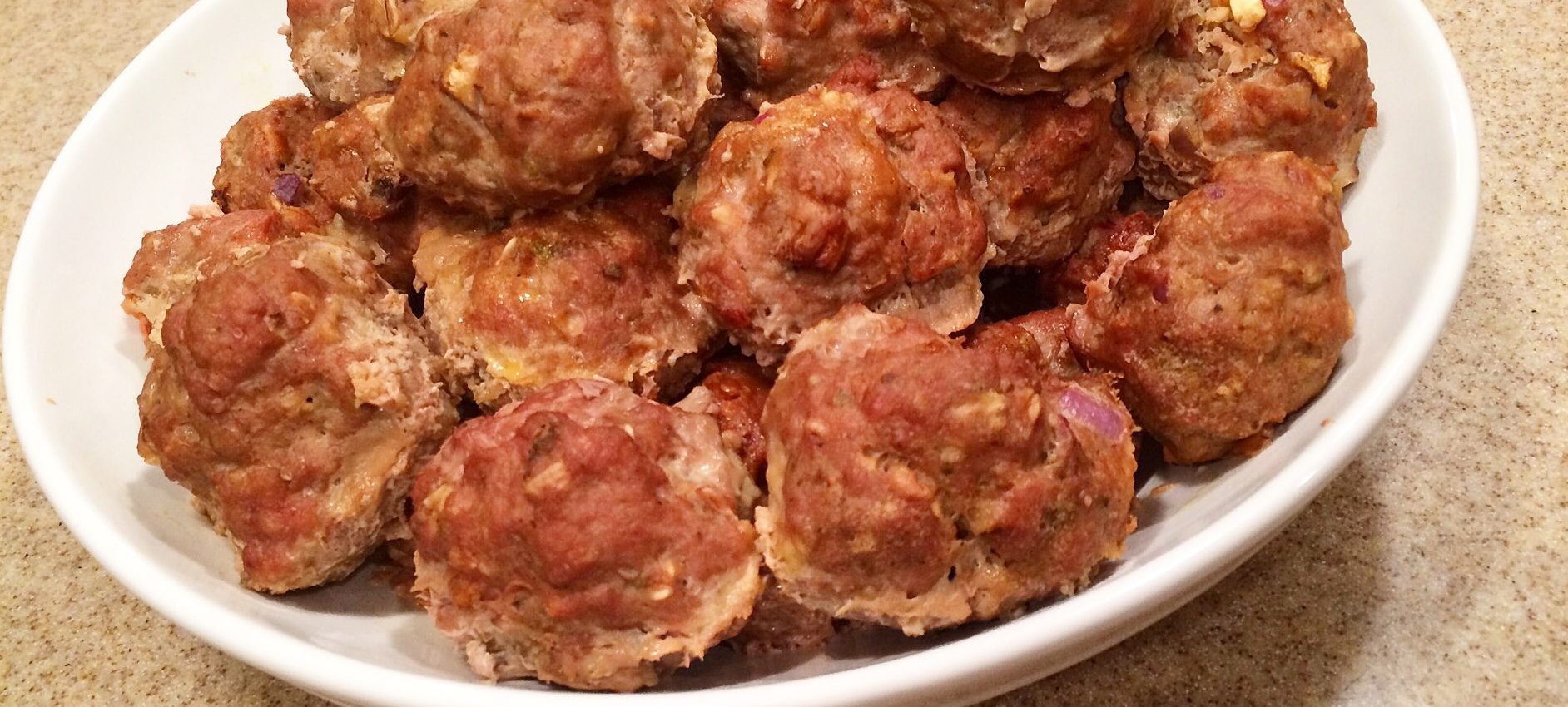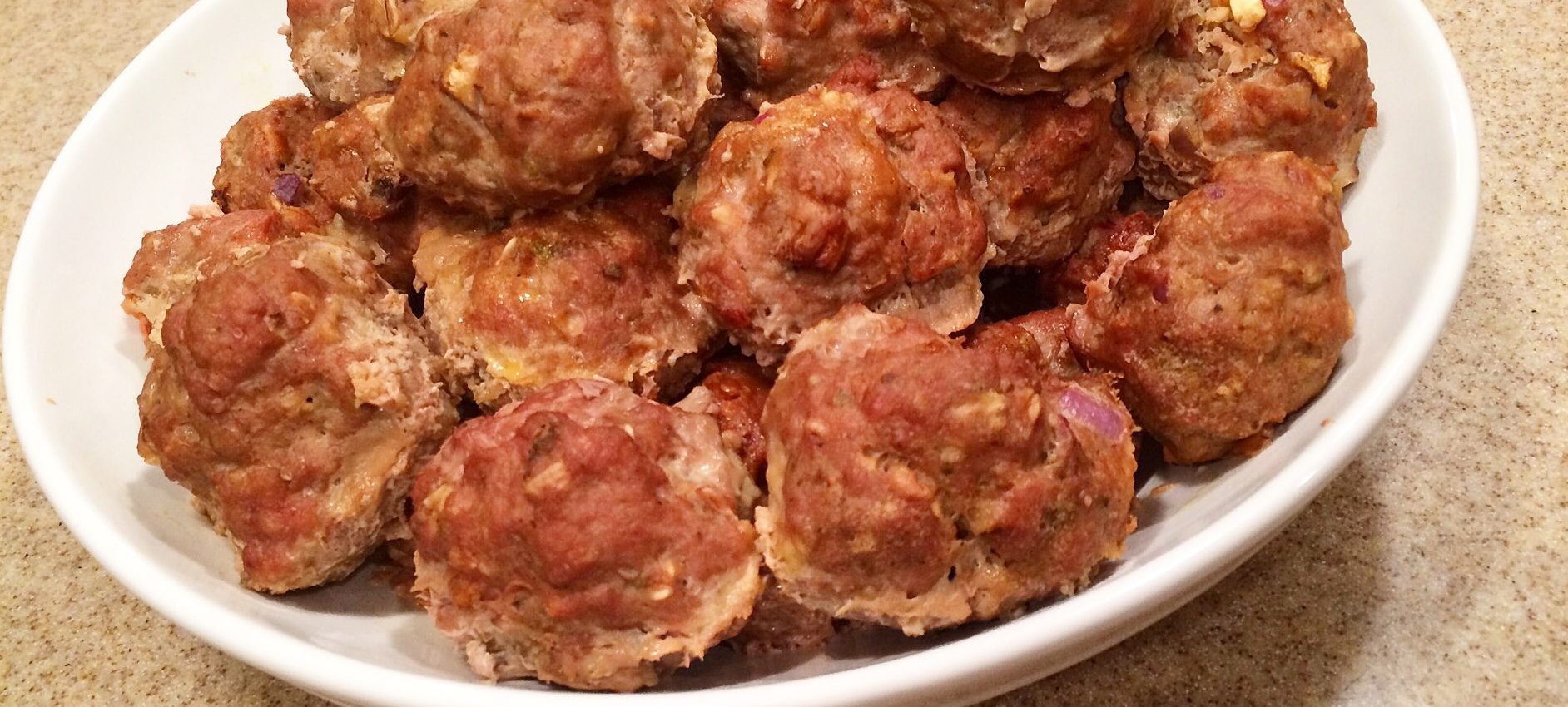 Oatmeal Meat Muffins
By Kat Dinner, Snack
December 24, 2015
This recipe is packed full of spices which increase not only the flavor but the number of health benefits. Any time you can add a dash, tsp. or tbsp. of spices it is beneficial. If you were to talk a few minutes to research each spice you would learn the numerous benefits. This recipe is also high in Niacin. Niacin is important for general health but studies show it can improve cholesterol levels and reduce cardiovascular risks. Niacin is a B vitamin used by your body to turn food into energy. It also helps keep your nervous system, digestive system, skin, hair and eyes healthy. This recipe is also high in Vitamin B6. Vitamin B6 is involved in the process of making serotonin and norepinephrine, chemicals that transmit signals in the brain. Vitamin B6 is also involved in the formation of a protein layer that forms around nerve cells. Vitamin B6 deficiency in adults may cause health problems affecting the nerves, skin, mucous membranes, and circulatory system.Dissecting a recipe to learn about the health benefits really puts things into perspective and for me gives home cooked meals a whole new purpose. When you understand all the benefits makes cooking more enjoyable, important and gives it purpose.
When I made this recipe to write this article I made a double batch. I froze 8 servings for a trip coming up, used a few serving for tonight's dinner and the rest I will use for my meals for the week.
Hope you find this recipe flavorful and educational.
Smiles,
Kat
Ingredients
1/2 cup finely chopped onion or 2 Tbsp dehydrated onion flakes
2 cloves garlic, minced, or 1 tsp garlic powder
2 tbsp Worcestershire sauce (optional)
Directions
1Mix all ingredients together in a bowl… your hands is easiest.
2Grease pans - bake in a loaf pan or several small loaf pans or muffins tins.
3Bake at 350 F --- 1 hour for a large loaf - muffin tins cook in about 25 minutes. Insert a thermometer, which should reach 155 F in the center of the loaf.
Nutrition Facts
Total Carbohydrates
6 grams
0 Reviews