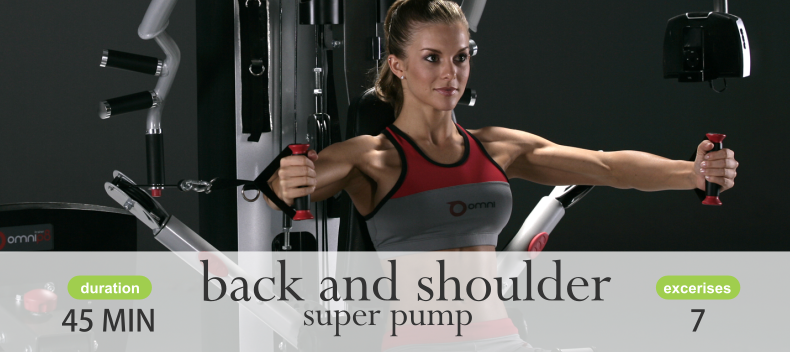 Duration: 45 minutes
Exercise
Rounds
Repetitions

Circuit 1



Pullups
4
till failure
Standing shoulder press
4
10
Rest 1 minute
Notes* for pull-ups you can use the assisted machine or pull a bench over to help you with the regular pull up bars or even tie a band around the pull up bars put your knee in the band to assist you. Pull ups are hard but they are so good for you. If failure is one then do one and try to complete a few mini ones.
Exercise
Rounds
Repetitions

Circuit 1



Wide Grip Lat Pulldown
4
10
Seated Rows
4
12
Barbell Upright Rows
4
12
Rest 1 minute
Notes* set up a little circuit area in the gym for this one. Usually the row machine is next to the pull down machine and you can just bring a barbell over so you can do all 3 exercises together.
Exercise
Rounds
Repetitions

Circuit 1



1 arm dumbbell row
4
10 each arm
side Lateral Raises
4
12-15 each arm
Rest 1 minute
If you have any questions leave a comment below and I will reply. Also, if you try this workout… let me know what you think.